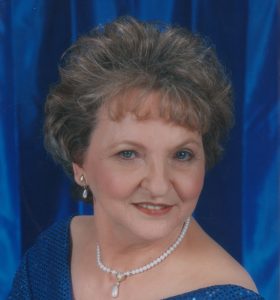 Ruby Jean Smoot was born the daughter of Billy Jo Burch and Audra Mae (Langel) Burch on July 2, 1942 in Salem, Arkansas and died on January 6, 2017 in Springfield, Missouri, at the age of 74 years.
She was married on August 21, 1958 to Bob Smoot, who preceded her in death on October 12, 2001.
She is survived by one daughter, Bobbie Griffith of Mammoth Spring, Arkansas; one son, Ron Smoot and wife, Glenda of Mammoth Spring, Arkansas; three grandchildren, Matthew Griffith, Samantha Holdren and Michael Lynch; three great grandchildren; three brothers, David Burch of Salem, Arkansas, Darril Burch of Salem, Arkansas, and Jim Burch of Mississippi; two sisters, Hazel Shelley of Agnos, Arkansas and Imagene Johnson of Ava, Missouri; several nieces and nephews; other relatives; and a host of friends.
She was preceded in death by her parents, Billy Jo and Audra Mae Burch; her husband, Bob Smoot; one grandson, Philip Waterhouse; and one brother Billy Jo Burch.
Ruby was a school secretary at Mammoth Spring schools for many years. She was also a devoted mother and grandmother.
Ruby enjoyed painting and was especially known for her landscapes. She also liked spending time reading.
She was a Christian and a member of the First Christian Church in Mammoth Spring, Arkansas.
She was truly a loving wife, mother, grandmother, great grandmother, sister and friend and will be missed by all that knew her.
Funeral services for Ruby Jean Smoot will be held Tuesday, January 10, 2017 at 2:00 PM at the Carter Funeral Home Chapel in Thayer, Missouri with Pastor Rick Brothers officiating.
The family will receive friends on Monday, January 9, 2017 from 6:00 PM to 8:00 PM at the Carter Funeral Home in Thayer.
Burial will be in Riverside Cemetery in Mammoth Spring, Arkansas with services under the direction of Carter Funeral Home, Inc. in Thayer.