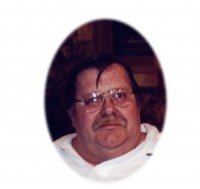 Ronald C. Schneider, 66, Couch, Missouri, died December 14, 2011 at his home in Couch, Missouri. He was born the son of the late George Schneider and Clara Burg Schneider, on August 29, 1945 in Colgate, Wisconsin.
He was united in marriage March 12, 1994 in Thayer, Missouri to Rita Mayberry. He is survived by his wife, Rita Mayberry Schneider, of the home in Couch, Missouri; four children, Laura Schneider and husband, Rodney Collins of Thayer, Missouri, Travis Mayberry and wife, Lanetta of Couch, Missouri, Frances Holland from the state of Oregon, and Megan Leffert and husband, Michael of Couch, Missouri; seven grandchildren, Lance Schneider, Logan, Jordan, and Brysan Leffert, Jason, Kieleigh, and Noah Mayberry and three brothers. He was preceded in death by his parents and one son, Ronald G. Schneider. He attended the Couch Community Worship Center. He liked to collect antiques and loved to fish, do woodworking projects, and bird watching. Memorial contributions may be made to the family to help defray medical expenses, and may be left at the funeral home.
Memorial services will be held at a later date.