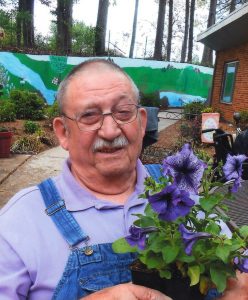 Paul James Roberts was born the son of Paul J. Roberts and Juanita Blankenship Roberts on June 27, 1939, in Couch, Missouri, and died April 21, 2017, in Thayer, Missouri, at the age of 77 years.
He was united in marriage on March 9, 1984 in Oregon County, Missouri to Maxine Pole Fitzgerald.
He is survived by his wife, Maxine Roberts of the home in Thayer, Missouri; three children, Dean Roberts and wife, Debbie of Myrtle, Missouri, Casey Roberts and wife, Kelly of Gatewood, Missouri , and Paula Fuller and husband, Daren of Mammoth Spring, Arkansas; one step-son, James Fitzgerald and wife, Heather of Jupiter, Florida; eight grandchildren, Jeffery, Krystle, Cody, Douglas, Cassie, Deshia, Drew, and Rowan; four great grandchildren, Dominick, Hunter, Kolt and Annalee; one brother, Ray Roberts and wife, Janet of Couch, Missouri; several nieces, nephews; other relatives and many friends.
He was preceded in death by his parents, Paul and Juanita Roberts; one brother, Kelly Roberts; and two sisters, Betty Pingleton and Sharon Kay Wilburn.
He was a Christian and attended the State Line Pentecostal Church.
Paul was a farmer and a well-known trapper in this area. He enjoyed listening to running dogs, coon hunting, fishing and gardening.
Paul was an honest man, always willing to help where help was needed. He will be missed by his family and many friends.
Funeral services for Paul James Roberts will be held Monday, April 24, 2017 at 2:00 PM at the Carter Funeral Home Chapel in Thayer, with Brother Wayne Hurst officiating.
The family will receive friends at the funeral home on Sunday, April 23rd from 6-8 PM.