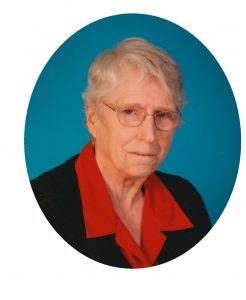 Patricia Ann Draves was born the daughter of James A. Draves and Flora Caldwell Draves on April 5, 1936, in Kansas City, Kansas, and departed this life March 17, 2018, in Thayer, Missouri, at the age of 81 years.
She is survived by one brother, Jack Draves and his wife, Marie of Ottawa, Kansas; numerous nieces and nephews; other relatives and many friends.
She was preceded in death by her parents, James and Flora Draves; and one brother, Danny Draves.
Patricia was a Christian and a member of the First Baptist Church in Thayer and faithfully attended as long as she was able.
She was an active member of the Mammoth Spring Senior Citizen's Center and was there frequently when health permitted.
Patricia loved animals, especially her dogs, "Gracie", "George" and "Hershey". She also loved going on drives throughout her community.
She will be missed by her family, church family, friends and all who had the privilege to know her.
Graveside services for Patricia Ann Draves will be held Wednesday, March 21, 2018 at 1:00 p.m. at the Thayer Cemetery in Thayer, Missouri with Brother Jared Russell officiating.
The family will receive friends on Tuesday, March 20, 2018 from 6:00 p.m. to 8:00 p.m. at the Carter Funeral Home in Thayer, Missouri.
Interment will be in Thayer Cemetery with services under the direction of Carter Funeral Home, Inc in Thayer.