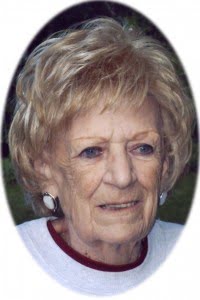 Marian Lee Kirchwehm was born the daughter of Ray R. Davis and Mary Irene Bergman on June 18, 1929 in St. Louis, Missouri and departed this life March 15, 2011 at her home in Thayer, Missouri at the age of 81 years.
She is survived by one niece, Debbie Smith and husband, Jim of Bunker, Missouri; one great nephew, Robbie Davis and wife, Erika of Park Hills, Missouri; two great nieces, Alicia Belk and husband, Hank of Bunker, Missouri and April Ritter and husband, Ryan of Bunker, Missouri; three great great nieces and one great great nephew and many friends.
She was preceded in death by her parents, Ray and Mary Davis; two brothers, Lloyd Davis and Byron Davis and one nephew, Robert Davis.
Marian enjoyed working in her gardens, growing vegetables and beautiful flowers but the joy of her life was the love and companionship of her cats.
She was a devoted homemaker, dear aunt, a caring neighbor and a friend to all. She will truly be missed by all who knew and loved her.
Graveside services will be Friday, March 18, 2011 at 2:00 PM at the Thayer Cemetery.