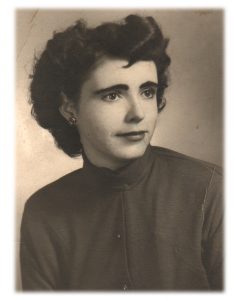 Elsie Lorene Linson was born the daughter of Floyd Wesley Miller and Alice Gertrude Winkelman Miller on March 29, 1932, in Chandler, Oklahoma, and departed this life February 1, 2018, at her home in Thayer, Missouri, at the age of 85 years.
She was married in 1951 to William Henry Miller in Branson, Missouri. To this union, one son, William Wesley Miller was born. Elsie married James Franklin Linson in 1955 at Wichita, Kansas, and to this union, one son, Stanley James Linson and one daughter, Charlotte Lynn Linson was born.
She is survived by her husband, Frank Linson of the family home in Thayer, Missouri; one son, Wesley Miller and wife, Shirley of Caulfield, Missouri; one son-in-law, Mike Aday of McPherson, Kansas; one daughter-in-law, Alice Linson of Wichita, Kansas; five grandchildren, Christopher Miller and wife, Jennifer of West Plains, Missouri, Paula Torrez and husband, Ray of Wichita, Kansas, Kenny Linson and wife, Michelle of El Dorado, Kansas, Jason Aday and wife, Sarah of Broken Arrow, Oklahoma, and Justin Aday of North Carolina; seven great grandchildren, Halley Wallace, Courtney Lane, Jordan Linson, Samuel Miller, Hanna Miller, Kaitlyn Aday and Makynzie Aday; one brother, Amil Miller of Branson, Missouri; four brothers-in-law, Carl Linson and wife, Joan of Thayer, Missouri, Donald Linson of Thayer, Missouri, Lonnie Linson and wife, Martha of Beebe, Arkansas, Kenny Linson and wife, Mabel of Rutland, Illinois, and one sister-in-law, Janice Collins of Thayer, Missouri; several nieces, nephews, other relatives and friends.
She was preceded in death by her parents, Floyd and Alice Miller; one son, Stanley Linson; one daughter, Charlotte Linson Aday; one granddaughter, Terri Linson; three sisters-in-law, Loretta Linson, Lucille Forester, and Darlene Miller; and one brother-in-law, Gene Forester.
Frank and Elsie moved from Wichita in 1984, retiring to their farm in Thayer, Missouri. She enjoyed raising her own plants for her garden and couldn't wait to tell everyone how big her tomatoes had grown.
Elsie enjoyed needlework, especially quilting; and was an avid collector of salt and pepper shakers.
She was a loving wife, mother, grandmother and great grandmother and will be sadly missed by all who knew and loved her.
Graveside Services for Elsie Linson will be held Monday, February 5, 2018, at 2:00 PM at Walker Cemetery near Thayer, with Brother Ronnie Blanks officiating.
The family will receive friends at the funeral home on Sunday evening from 6-8 PM.
Interment will be in the Walker Cemetery with services under the direction of Carter Funeral Home, Inc. in Thayer.