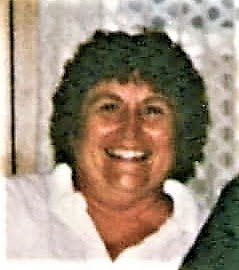 Elizabeth Sue Ball was born in Manhattan, Kansas, the daughter of M.H. Swartz and Allene Cochran Swartz on September 12, 1934, and departed this life on November 6, 2018 in Ash Flat, Arkansas, at the age of 84 years.
She was united in marriage to Ralph William Ball in Peru, Indiana on August 20, 1955. He preceded her in death on January 1, 2004.
She is survived by her four children, Cynthia Simers of Mammoth Spring, Arkansas, Ralph Ball, Jr., and wife, Debra, of Cherokee Village, Arkansas, Peggy Hickman and husband, J.L., of Mountain Home, Arkansas and Janet Young and husband, Marty, of Mammoth Spring, Arkansas; three brothers, Bill Swartz and wife, Carolyn, of Springfield, Missouri, Mike Swartz and wife, Shirley, of Topeka, Kansas, and Pat Swartz of Kansas City, Missouri; one sister, Mary Lou Grant and husband, Jim, of Medical Lake, Washington; nine grandchildren, Earle Simers, Timothy Simers and wife, Cassie, Amanda Porter and husband, Tony, R.W. Ball III and wife, Heather, Justin Hickman, Nat Hickman and wife, Shanda, Bridget Goforth and husband, Brandon, Brittany Young, Chris Young and wife, Alex; thirteen great grandchildren; several nieces and nephews, other relatives and many friends.
She was preceded in death by her parents, M.H. and Allene Swartz; and her husband, Ralph Ball.
Sue was a Christian and member of the Spring River Presbyterian Church in Hardy, Arkansas for many devoted years.
Sue was a dedicated homemaker and was very passionate about her farm. She enjoyed knitting, crocheting and was an excellent seamstress. She will be remembered as an excellent cook and was known for making great cinnamon rolls and peanut brittle.
She spent many hours with her grandkids, teaching them to play board and card games, always striving to win. Sue enjoyed many things in life, but most of all she loved and cherished time spent with her children. She was a loving and dedicated wife, mother, grandmother, sister and friend. She will dearly be missed by her family, friends and the community in which she lived.
Graveside services will be held on Thursday, November 8, 2018 at 10:00 AM at Pleasant Ridge Cemetery in Mammoth Spring, Arkansas with Brother Robert Brown officiating.
Family will receive friends on Wednesday, November 7, 2018 from 6:00 – 8:00 PM at the Carter Funeral Home Chapel in Thayer, Missouri with arrangements under the direction of Carter Funeral Home, Inc.
In lieu of flowers, donations can be made in her memory to Legacy Hospice in Salem, Arkansas.