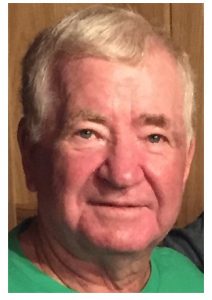 Preston Donley Morrison, son of the late Lloyd Morrison and Gertrude Hunt Morrison, was born on June 27, 1946, in Springfield Missouri. He passed from this world on January 6, 2018, at the age of 71 years.
He graduated from West Plains High School with the Class of 1964. After graduating he joined the United States Coast Guard. While stationed at Sabine Pass, Texas, he met the love of his life, Darlene Rabe. They were married in Port Arthur, Texas on August 21, 1971. After his Coast Guard service, he returned to his home in West Plains, Missouri and joined the family business of Morrison Lumber. Throughout the years, he worked with his father, Lloyd, mother, Gertrude, and brother Rayburn until the closing and his retirement from the lumber business in November 2013, after 48 years. While there he helped and made many friends in the area. He served 3 terms on the Richards R-5 school board and was very proud of his district. Donley enjoyed working on his farm, tending to his cattle and selling small square bales of hay to many in the area. He loved being "Grampy" to his three grandchildren, making homemade ice cream for family events, taking the time to enjoy his boat on Lake Norfork and getting together with his "old classmates" every Thursday. He was a member of the West 160 Church of Christ.
He is survived by his wife, Darlene Morrison of the family home; two children Dr. Brian Morrison and wife Jodi, of West Plains, Holly Neill and husband, Eric, of Springfield, Missouri; three grandchildren, Afton Morrison, Leif Neill, and Alec Morrison; one brother Rayburn Morrison and wife Cynthia; and numerous in-laws, nieces, nephews, and cousins.
He was preceded in death by his parents, infant brother and sister, father-in-law, Andrew Rabe, and mother-in-law, Carolyn Rabe.
Services with be held on Wednesday, January 10th, 7:00 p.m., at Carter's Funeral Home in West Plains, Mo. Graveside and military honors will be held at 11:00 a.m. on Thursday, January 11th, at Smith Chapel Cemetery, Zanoni, Missouri.
Memorial contributions can be made to the Smith Chapel Cemetery, the Donley Morrison Endowment Fund for Richards Early Childhood Center, or the US Coast Guard Auxillary.