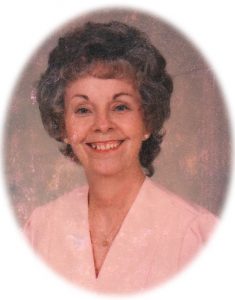 Charlotte Louise Harrell was born the daughter of Boyd Chaney and Mary Louise (Cooper) Chaney on June 22, 1943 in Dallas, Texas and departed this life on December 7, 2016 at her home in Hardy, Arkansas, at the age of 73 years.
She was united in marriage on May 22, 1973 in Dallas, Texas to Bobby Harrell.
She is survived by her husband, Bobby Harrell, of the home in Hardy, Arkansas; one son, Jonathan Lee Curtis; one step-son, Patrick Harrell and wife, Debbie; five grandchildren, Christina Stevens and husband, Eric, Nicki Hanson and husband, Andy, Brittany Earl and husband, Todd, Tiffany Burton and husband, Andy and Chrissy Harrell; six great grandchildren, Jasmine Stevens, Hadassah, Ryiah, Elijah and Hezekiah Hanson, and Wilson Burton; one brother, James Donald Chaney; other relatives and many friends.
She was preceded in death by her parents, Boyd and Mary Louise Chaney.
Charlotte was a member of the Oak Cliff Assembly of God church in Texas.
She spent her working life as a secretary. During her career, Charlotte was a secretary for Dr. James Dobson and later worked at Texas A&M University.  Charlotte liked being outdoors. She enjoyed camping and raising and growing things in her garden. She was especially proud of her roses. She loved spending time with her grandchildren. She will be greatly missed by her family and many friends.
Graveside services will be held Monday, December 12, 2016 at 2:00 PM in the Thayer Cemetery in Thayer, Missouri with Andy Hanson officiating.
Burial with be in the Thayer Cemetery with services under the direction of Carter Funeral Home, Inc. in Thayer.
In lieu of flowers, the family requests donations to the Gideons.