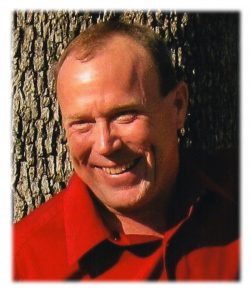 Brent Martin Godwin was born the son of Martin Edward Godwin and Ruby Roberta (Cathorall) Godwin, on July 14, 1960, in Alton, Illinois and died May 6, 2017, in Salem, Arkansas the age of 56 years.
He was united in marriage on August 23, 1980, at Wirth, Arkansas to Angela Sims.
He is survived by his wife, Angela of Mammoth Spring, Arkansas; one daughter, Tiffany Godwin of Mammoth Spring, Arkansas and fiancè , Michael Langley; one son, Corey Godwin and wife, Lauren of Mammoth Spring, Arkansas; four grandchildren, Avery, Landen, Chase and Miya; eight brothers and sisters, Brenda Arnold and husband, Dr. Griffin Arnold of Mammoth Spring, Arkansas, Becky Quihot and husband, Bill of Cotter, Arkansas, Sherry Waller and husband, Paul of Royal, Arkansas, Stephen Godwin and wife, Shelia of Mammoth Spring, Arkansas, Philip Godwin and wife, Annette of Mammoth Spring, Arkansas, Karen Crowe and husband, James of Camp, Arkansas, Sarah Inabinett and husband, Bleu of Beebe, Arkansas, and Paula Johnson and husband, Corey of Mammoth Spring, Arkansas; several nieces, nephews; other relatives and a host of friends.
He was preceded in death by his parents, Martin and Roberta Godwin and one brother, Joseph Godwin.
Benny was an auto mechanic and enjoyed drag racing, bike riding, re-building cars, and loved spending time with his grandkids.
He was a Christian and attended the Bible Tabernacle Church in Mountain Home, Arkansas.
Benny was a well known and respected man in the community and will truly be missed by his family and friends.
Funeral services for Brent "Benny" Godwin were held Monday, May 8, 2017 at 3:00 PM at the Carter Funeral Home Chapel in Thayer with Brother Laban Miller and Brother Jared Russell officiating.
The family received friends at the funeral home on Monday from 1:00 PM until service time.
Burial was in Thayer Cemetery under the direction of Carter Funeral Home, Inc in Thayer.