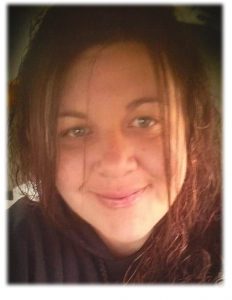 Bobbi Jean McGhee was born on November 7, 1981, in West Plains, Missouri, and departed this life on October 7, 2016, in West Plains, Missouri, at the age of 34 years.
She is survived by two daughters, Baley Nelson and Jaidyn House; her mother, Mary (Bull) Madden of Alton, Missouri; her father, Densal McGhee of Mammoth Spring, Arkansas; two sisters, Elisa Baldridge of Springfield, Missouri and Judy Janes and husband, Larry of Alton, Missouri; three brothers, Daryl Sheilds and wife, Ryan of Fort Bragg, North Carolina, Dennis McGhee of Myrtle, Missouri, and Dustin Madden of Scott City, Kansas; several nieces and nephews and great nieces and nephews and many friends.
She was preceded in death by her maternal grandparents, Nolan and Beatrice Bull and paternal grandparents, Jim McGhee and Alyne (McGhee) Powell.
Bobbi enjoyed her job as supervisor of the Deli Department at Wal-Mart in West Plains and loved her friends and co-workers she met while working there.
She enjoyed fishing and hunting and looked forward to deer season each year.
Bobbi had a zest for life, a sweet spirit, great sense of humor, and an outgoing personality. She enjoyed having fun with family and friends, but her favorite role in life was being a mother and spending time with her girls.
She will truly be missed by her family and many friends.
Funeral Services for Bobbi Jean McGhee, age 34, of Alton, Missouri, will be held Saturday, October 15 2016, at 2:00PM at the Carter Funeral Home Chapel in Thayer with Brother Jake Lawrence officiating.
Burial will be in the Myrtl;e Cemetery, Myrtle, Missouri with service under the direction of Carter Funeral Home, Inc. in Thayer.