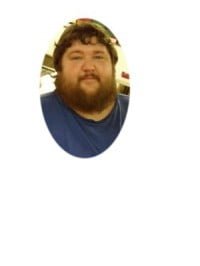 Stephen Paul Summers was born on June 14, 1981 at Munster, Indiana but was raised in West Plains, Missouri. He passed away on March 24, 2011 in West Plains, Missouri at the age of 29.
He was united in marriage to Heather Collins on August 3, 2003 in Willow Springs, Missouri.
Stephen is survived by his wife, Heather Summers; three children, Bryson James, Maylee Grace, and Hayden Paul, of the family home. His mother, Vickie Pickens, brother Anothny Summers, sister, Stephanie Sanders, all of West Plains, Missouri. His in-laws, Richard and Lois Bryson, of Williford, Arkansas, and brother and sister-in-law, Jim and Tammy Miller and children, Michael and BreAnna, of Willow Springs, Missouri. Stephen is further survived by other in-laws, nieces, nephews, and cousins.
Stephen was preceded in death by his maternal grandparents, Raymond Paul and Gracie Irene Clark, and step-father, John Pickens.
Stephen received the Lord at a young age while attending church where his grandfather was a Pastor. He attended school in West Plains, Missouri. He worked as a cook at several different establishments. Stephen enjoyed fishing, swimming at the river, and camping. He also enjoyed playing video games and watching or attending wrestling events. His greatest joy was spending time with his children, family, and friends.
Stephen was a loving husband, father, son, brother, uncle, and friend who will be missed by all who knew and loved him.
Memorial services will be held at Westside Family Life Center in Willow Springs, Missouri, at 2:00 p.m., April 3, 2011.