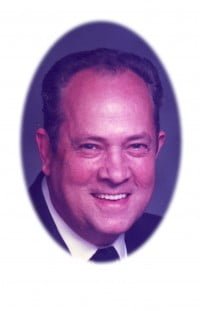 Roy J. Burgess, son of the late Letcher and Hazel Dollins Burgess, was born June 19, 1928, at Pomona, Missouri. He entered into eternal rest February 6, 2011, at the age of 82 years.
He was married on August 29, 1952, at Salem, Arkansas, to Dorothy Mae Green.
Before his retirement he was the owner and operator of Roy Burgess Auto Body Repair. He was a veteran of the Korean War. He was a member of the Curry Street Church of Christ.
Mr. Burgess is survived by his wife, Dorothy, of the family home, a daughter, Connie Workman and husband, Mike, and a son Roy Michael Burgess of West Plains, Missouri; two grandsons, Michael Scott Workman and wife, Courtney, of Ozark, Missouri, and Todd Allen Workman and friend, Jennifer Smith, of West Plains, Missouri; two sisters, Mildred Wood and Louise Myers; four brothers, Darrell, James, G.W., and Tommy.
He was preceded in death by his parents; three brothers, and one sister.
Services for Mr. Burgess will be held Friday, February 11, 2011 at 2:00 p.m. at the Carter Funeral Home Chapel, West Plains.
Burial will be in Oak Lawn Cemetery, West Plains, Missouri.