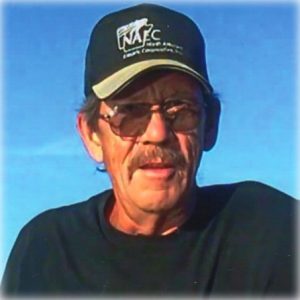 Ronald Leon Keylon was born the son of Leon Keylon and Vondera (Hartgraves) Keylon, on February 22, 1951, in Mammoth Spring, Arkansas and died May 18, 2017, in Little Rock, Arkansas, at the age of 66 years.
He was united in marriage on February 4, 1967, at Koshkonong, Missouri to Sherrie Johnson.
He is survived by one daughter, Shelly King and husband, Barry of Bentonville, Arkansas; three grandchildren, Zach, Dylan and Delaney King; one great granddaughter, Olivia King all of Bentonville, Arkansas; Sherrie Johnson Keylon, the mother of his children, of Mammoth Spring, Arkansas; one sister, Donna Keyes and husband, David of Paducah, Kentucky; one niece, Tammy Keyes; one nephew, Patrick Keyes; two great nephews, Steven and Seth; other relatives and a host of friends.
He was preceded in death by his parents, Leon and Vondera Keylon; and one son, Kelly Keylon.
Ronnie enjoyed the outdoors and was a logger and farmer all of his life. He was deeply devoted to his family and friends. He would let you know when visiting with him, that his family and his friends were the most important things in his life.
He was a member of the First Baptist Church in Mammoth Spring, Arkansas.
Funeral services for Ronald Keylon were held, Monday, May 22, 2017 at 11:00 AM at the Carter Funeral Home Chapel in Thayer with Brother Charles Morgan officiating.
Burial was in Riverside Cemetery under the direction of Carter Funeral Home, Inc in Thayer.