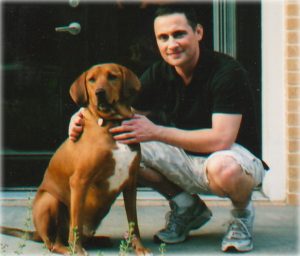 Roger Dean Martin was born on June 19, 1967 in Salem, Arkansas to Jessie and Clara (Pressley) Martin of Mammoth Spring, Arkansas. Roger passed away on November 23, 2016, at his home in Dallas, Texas, at the age of 49 years.
Roger graduated from the Mammoth Spring High School as co-valedictorian in 1985. He attended the University of Arkansas in Fayetteville, Arkansas, earning a Bachelor's Degree and Master's Degree.
Roger's interest in politics started at an early age. As a junior in High School, he was selected to be a page for Congressman Bill Alexander in Washington, DC. Roger worked in the "War Room" in Little Rock, Arkansas during former President Clinton's first bid for office. He worked in Washington, DC as an intern for Senator Dale Bumpers and in the office of Secretary of The Treasury, Lloyd Bentsen. Roger later worked in President Clinton's office in Little Rock, Arkansas as director of special projects.
In 1998 he graduated from law school in Little Rock, Arkansas. As a Corporate lawyer, he lived and worked in Atlanta, Georgia and Dallas, Texas until he had to take an early retirement due to health problems.
Roger is survived by his parents, sister, Rhonda Martin of Mountain Home, Arkansas, sister, Leah Ann Iaguessa and brother-in-law, Tony of Ash Grove, Missouri, niece, Anisha Martin and friend, Evan Smethurst of Los Gatos, California, and nephew, Joseph Iaguessa of Ash Grove, Missouri. Other survivors include aunts, uncles, cousins and many friends.
Special and loyal friends include Dan Hale, Jeff Hinkson, Chris Lowden, Alex Remington and Rob Wilson, all of Dallas, Texas.
Roger treated everyone like he wanted to be treated and was a loving son, brother, uncle and a loyal friend to many.
Funeral service for Roger Dean Martin , age 49, of Dallas, Texas, formerly of Mammoth Spring, Arkansas will be held, Sunday, November 27, 2016 at 2:00 PM at the Carter Funeral Home Chapel in Thayer, Missouri, with Brother Jared Russell officiating.
The family will receive friends at the funeral home on Sunday from 1:00 PM until service time.
Burial will be in Riverside Cemetery under the direction of Carter Funeral Home in Thayer.
In lieu of flowers donations are requested for Best Friends Animal Society at www.bestfriends.org or American Red Cross at www.redcross.org. These were two of Roger's favorite charities.