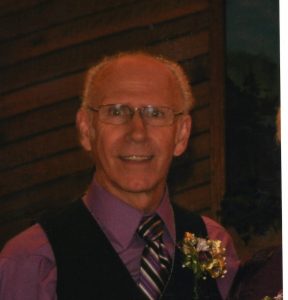 Robert Lee Wilson was born in Brandsville, Missouri, the son of Andrew Wilson and Eva Dobbs Wilson on January 26, 1943, and departed this life on September 19, 2018, in Brandsville, Missouri, at the age of 75 years.
He is survived by his wife, Elma Wilson of the home in Brandsville; four children, Tammy Evetts and husband, Tony of West Plains, Missouri, Phyllis Cunninghan and husband, Eric of Ozark, Missouri, Robert Wilson and wife, Jennifer of Pottersville, Missouri, and Tracy Wilson and wife, Squeekie of West Plains, Missouri; three sisters, Helen Melton of Thayer, Missouri, Mary Guy of West Plains, Missouri, and Nadine Brewer and husband, Jim of Broken Arrow, Oklahoma; thirteen grandchildren, Courtney Davis, Jordan Lewis, Stetson Evetts, Arista Cornwall, Kori McMillan, Tristan Cunningham, Brodie Wilson, Tessa Wilson, Jason Palmer, Jessie Wharton, Joni Crampton, Dugan Pierce and Brandy Helm; twenty-four great grandchildren; several nieces and nephews; other relatives; and many friends.
He was preceded in death by his parents, Andrew and Eva Wilson; two brothers, James Wilson and Charles Wilson; and two sisters, Betty Mae Vandiver and Evalee Repschlaeger.
Mr. Wilson was a veteran of the United States Army. While stationed in Korea, he attended the US Army Southeastern Signal School and became a radio teletype operator.
Robert was employed by Bruce Hardwood in West Plains, Missouri for many years and also continued to other jobs on the side. He will be remembered for his sense of humor and enjoyed making others laugh.
Robert was a Free Will Baptist minister and attended Mt. Zion Free Will Baptist Church. He was an avid reader and especially enjoyed reading his Bible.
He cherished time spent with his family and enjoyed keeping his yard and surroundings in immaculate condition. He was deeply devoted to his family and will truly be missed by all that knew him.
Funeral services for Robert Lee Wilson will be held on Saturday, September 22, 2018 at 10:00 AM at the Carter Funeral Home Chapel in Thayer, Missouri.
The family will receive friends on Friday evening, September 21st, from 6-8 PM. at the funeral home.
Interment will be in Woodlawn Cemetery in Brandsville, Missouri with services under the direction of Carter Funeral Home, Inc in Thayer.