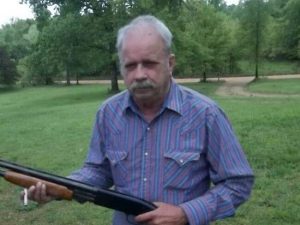 Robert Lee Vines was born the son of Lee WilburnVines and June Brooks (Vines) on November 6, 1949, in,Wilson Arkansas, and departed this life on November 24, 2016, at his home, near Mammoth Spring, Arkansas, at the age of 67 years.
He is survived by three children, Barbara Taylor and husband, Leonard of Corinth, Texas, Robert Lee Vines Jr. and wife, Sandra of Merigold, Mississippi, and Robert Shane Vines and wife, Allison of Horn Lake Mississippi; one grandson, Caleb Harris of Pensacola, Florida; three brothers, Woodrow Vines, and Malcolm Vines both of Mammoth Spring, Arkansas and Norman Vines of Grand Rapids, South Dakota; two sisters, Valerie Ard of Pearl, Mississippi and Lola Kay Fields, of Flowood, Mississippi; several nieces, nephews, other relatives and a host of friends.
He was preceded in death by his parents, Lee and June Vines.
Robert enjoyed traveling and his job as a tour bus driver, driving for Great Southern Coaches out of Jonesboro, Arkansas for several years.
Robert loved his family, his church family and his neighbors. He will truly be missed by all.
Funeral service for Robert vines will be on Saturday, November 26, 2016 at 2:00 PM, at the Carter Funeral Home Chapel in Thayer, Missouri. With brother Wayne Hurst officiating.
Burial will bie in Sturgeon Cemetery, Mammoth spring , Arkansas. Services under the direction of Carter Funeral Home, Inc.