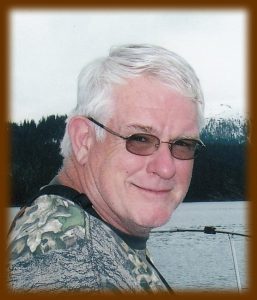 Randy Ira Peek was born on August 30, 1952 in Longmont, Colorado to Don and Agnes Peek, and went home to be with the Lord on Saturday, May 6, 2017.
Randy was the youngest boy to his siblings, Gloria, Rita, and Paula. He has two grown sons from a prior marriage, Billy Joe Peek, age 44, and Gary (Pete) Peek, age 41. He also has three step-children, Travis, Charlie, and Telesa Joe, whom he enjoyed spending time with. He also loved spending time with all of his grandchildren.
Randy is preceded in death by his loving parents; an infant son, Justin Ira Peek, and two brothers-in-law, Jack Hill and Gordon Taylor.
Randy graduated from Longmont High School. He began working in the Cement Foundation, and Construction Field, eventually owning his own business, Peek Foundations. Randy has a great passion for the outdoors and hunting. This passion allowed Randy to visit countries as Far East as Russia, and as far south as South Africa. Randy eventually settled in West Plains, Missouri in the 1980's, before living in states such as Colorado and Wyoming. Randy built a home in the outskirts of West Plains and married Telesa. They have been married eighteen years.
In his final years, Randy relished quiet time at his property, especially his favorite hobby at the property, which was his fire pit. He also enjoyed fishing and hunting with his buddies, and the great outdoors. He spent time attending Sunday School at a local Baptist Church where he attended regularly. Randy sought our Lord Jesus Christ, and came to rest In Him on May 6, 2017 at 1:39 p.m.