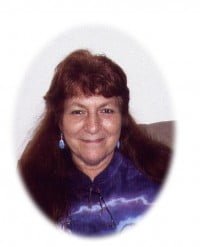 Martha Yates was born the daughter of Thelbert Smith and Delphia Byers Smith on December 7, 1949 in Hardy, Arkansas and departed this life March 29, 2011 in Tijuana, Mexico at the age of 61 years.
She was united in marriage April 21, 1965 in Hardy, Arkansas to Jearl Yates.
She is survived by her husband, Jearl of the home near Hardy, Arkansas; three children, Mary Cypert and husband, Patrick of Chillicothe, Missouri, Eddie Yates and wife, Nancy of Hardy, Arkansas and Candice Jackson and husband, Curtis of Hardy, Arkansas; six grandchildren, Matthew, Elisabeth and Hannah Cypert, James and William Yates and Levi Jackson; two sisters, Mary Ladd of Williford, Arkansas and Linda Denny and husband, Wayne of Plano, Illinois; several nieces, nephews, other relatives and many friends.
She was preceded in death by her parents, Thelbert and Delphia Smith; one brother, W.D. Smith and one brother-in-law, Clarence Ladd.
Martha was employed by White River Area Agency on Aging as a home health aid. She was a Christian and a member of Banks Baptist Church. She was a dedicated homemaker, a wonderful cook and deeply devoted to her family. She will be remembered by each as a loving, kind and caring wife, Mother, grandmother and sister.
She will truly be missed by her family, her many friends and the community in which she lived.
Funeral services will be Tuesday, April 5, 2011 at 2:00 PM in the Carter Funeral Home Chapel at Thayer, Missouri with Brother Floyd Rikard and Brother Hal Collier officiating. Burial will be in the Smith Cemetery at Hardy, Arkansas with services under the direction of Carter Funeral Home, Inc. in Thayer.