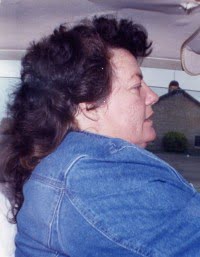 Lois Jean Baxley was born the daughter of Hubert Bennett and Opal Alford Bennett on April 29, 1948 in Couch, Missouri and departed this life January 29, 2011 in Wichita, Kansas at the age of 62 years.  
She is survived by one son, Van Baxley of Conway, South Carolina; two daughters, Lila Baxley and Johnnie Baxley both of Wichita, Kansas; several grandchildren; three brothers, Clinton Bennett and wife, Marie of Ash Flat, Arkansas, Jim Bennett of Mountain View, Missouri and Phillip Bennett and wife, Brenda of Hardy, Arkansas; two sisters, Frances Frisbee and husband, Lewis of Thayer, Missouri and Glenda Steininger and husband, Raymond of Dodge City, Kansas and several nieces and nephews.  
She was preceded in death by her parents; one brother, Clifford Bennett and two sisters, Pauline Martin and Carolyn Montgomery. 
Lois attended Couch school and was employed by Group Homes, working as a certified medication aide. 
She was a Christian, a loving and caring mother, grandmother and sister. She will truly be missed by her family and friends. 
Funeral Services will be held Tuesday February 1, 2011 at 2:00pm at the Carter Funeral Home Chapel in Thayer with Reverend Robert Wiggs officiating. The family will receive friends from 1:00pm until service time. Burial will be in Cotton Creek Cemetery.