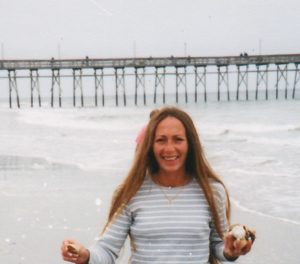 Lisa Lynette Wrenfrow was born in Fort Wayne, Indiana, the daughter of Max Krauter and Mary Ann Huguenard Krauter on January 29, 1966 and died at her home in Myrtle, Missouri on September14, 2018, at the age of 52 years.
Lisa is survived by her husband, Hershel Wrenfrow of the home in Myrtle, Missouri; her mother, Mary Ann Sumney of Apache Junction, Arizona; two step-daughters, Christy Combs and Tonya Wrenfrow; two sisters, Diana Schnelker and Connie Richeal; one half-sister, Amie Sumney; one brother, Terry Krauter; six step-grandchildren; four step-great grandchildren; several nieces and nephews; other relatives and a host of friends.
She was preceded in death by her father, Max Krauter and one brother, Randy Krauter.
She was employed by Air Evac for several years, working in cash posting. She had a passion for rescuing animals and enjoyed dancing, gardening and horseback riding.
Lisa was a compassionate person. She liked to entertain while being surrounded by her family and friends. She will be remembered as a devoted wife, loving daughter, caring and giving sister, step-mom, step-grandmother and step-great grandmother, friend and neighbor. Lisa will truly be missed by all that knew her.
A Celebration of Life for Lisa Wrenfrow will be held on Saturday, September 22, 2018 from 2:00 PM to 6:00 PM, at the barn on the Hershel Wrenfrow farm.
All family and friends are invited to attend.