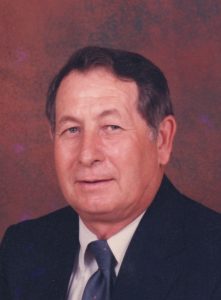 Lawrence Dean Lowther was born in Thayer, Missouri, the son of Lemuel C. Lowther and Vivian Mefford Lowther on April 4, 1935, and departed this life on September 20, 2018, in Thayer, Missouri, at the age of 83 years.
He is survived by his wife, Cathy Wright Lowther of the home in Thayer, Missouri; one son, Tracy Lowther and wife, Shawnie of Thayer, Missouri; one daughter, Chandra Torretta and husband, Nick of Willard, Missouri; one step-son, Matthew Brinkman of Kalamazoo, Michigan; one step-daughter, Cinnamon Carlson of Fort Wayne, Indiana; seven grandchildren, Daniel Lowther Busch, Logan Lowther, Tallon Lawrence, Matthew Lowther, Michael Lowther, Amy Lowther, and Melissa Burton; five step-grandchildren, Hannah Brinkman, Jake Brinkman, Brendon Burch, Cassidy Carlson and Gage Carlson; seven great grandchildren; other relatives; and a host of friends.
He was preceded in death by his parents, Lemuel and Vivian Lowther; and two sons, Michael and Clay Lowther.
Mr. Lowther was a veteran of the United States Army, proudly serving his country during the Korean Conflict.
Lawrence worked in law enforcement for most of his life and served as Chief of Police for the City of Thayer for ten years. His hobbies included fishing and wood working, however, his greatest joy in life was being surrounded by his family.
Lawrence was a member of the First Baptist Church in Thayer, Missouri. He will be remembered as deeply devoted to his family, a loyal friend and neighbor. He will truly be missed by all that knew him.
Funeral services for Lawrence Lowther will be held on Monday, September 24, 2018 at 2:00 PM at the Carter Funeral Home Chapel in Thayer with Brother Gerald Bounds officiating.
The family will receive friends at the funeral home on Monday, September 24th from 1:00 PM until service time.
Interment will be in Thayer Cemetery with services under the direction of Carter Funeral Home, Inc in Thayer, Missouri.