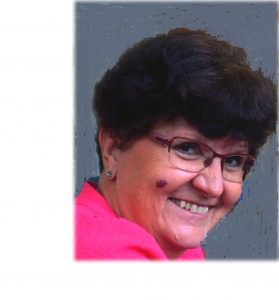 Kathryn Faye Pendarvis was born the daughter of Joddie R. Pendarvis and Trecie E. Robinson Pendarvis on February 9, 1954 in Thayer, Missouri and departed this life on March 2, 2017 at her home near Mammoth Spring, Arkansas at the age of 63 years.
She is survived by two brothers, Willis Pendarvis and Joey Pendarvis and wife, Daphene of Mammoth Spring, Arkansas; one sister, Carol Johnson and husband, Don of Koshkonong, Missouri; five nieces and two nephews, Leslie Coats and husband, Troy of Monument, Colorado, Jolie Washam and husband, Brad of Mammoth Spring, Arkansas, Nancy Moore and husband, Keith of Nixa, Missouri, Julie Rich and husband, Larry of Bono, Arkansas, Carla Bassham and husband, Alan of Koshkonong, Missouri, Jody Pendarvis and wife, Andrea of Harrison, Arkansas, and Jeremy Johnson and wife, Brooke of Koshkonong, Missouri. She was blessed to be a great aunt to nineteen nieces and nephews, Kylie Coats O'Neill and husband, Alex, Blake, Courtney and Kendall Coats, Brynn and Braelyn Washam, Kenzie Moore Henson and husband, Adam, Sydney Moore, Jaden, Halle and Carley Rich, Cooper, Keaton and Kenley Bassham, Ava, Brooklynn and Macie Pendarvis and Trett and Cole Johnson. She also had two great-great nieces, Ansley O'Neill and Hayden Henson. You only had to walk into her home to know how much each of these nieces and nephews meant to her. She proudly displayed their pictures on every inch of wall space and any flat surface that would hold a picture frame or photo.
She was preceded in death by her parents, and one sister-in-law, Dolores McGhee Pendarvis.
Kathryn, or as many knew her, Kathy spent her life living and working on the family farm. She enjoyed being active and busy, taking care of the cattle, the garden, the beautiful flowers that surrounded the front of the house, crocheting afghans and spent countless hours caring for her parents before they passed. Although she never married and had no children of her own, she cared for her nieces and nephews as if they were her own. She was always the aunt that could be counted on to have time to paint fingernails, go to town just for fun, cook up a mess in the kitchen, walk to the creek to play in the water or take a four wheeler ride down the dirt road.
In 2009, Kathy was baptized into the Lord's body and attended the Thayer Church of Christ. During her illness and the ensuing long hospital stays both in Jonesboro and Little Rock, she was an example of faith in God and determination, impacting her nurses and anyone who came in contact with her. She let her light shine by lifting up the ones caring for her and showing them that she knew God was helping her day by day.
Aunt Kay touched the lives of many, and she will be truly missed by those that loved her. However, there is a great reunion happening in heaven, and the angels along with loved ones gone before are rejoicing as they welcome her home.
Funeral services will be held Sunday, March 5, 2017 at 2:00 PM at the Carter Funeral Home Chapel in Thayer, Missouri with Shawn Deree officiating.  The family will receive friends on Sunday, March 5, 2017 from 1:00 PM until service time at Carter Funeral Home in Thayer.
Burial will be in Ed Collins Cemetery near Wirth, Arkansas with services under the direction of Carter Funeral Home, Inc. in Thayer, Missouri.