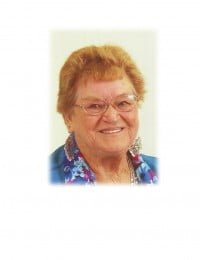 Juanita Marie Scott, 78, Peace Valley, Missouri, died February 20, 2011 at OMC, West Plains. She was born the daughter of the late Henry Thomas Montgomery and Vera Idel Hawkins Montgomery, on March 11, 1932 in Muleshoe, Texas.
She was united in marriage January 2, 1951 in Albuquerque, New Mexico to Kenneth James Scott, who preceded her in death January 24, 2007.
 She is survived by three children, Lonny Lee Scott (Pat), New Jersey, Michael Kenneth Scott, New Jersey, and Steven James Scott (Marta), New Jersey; two special friends, Janet Gonzales, West Palm Beach, Florida, and Dawn, state of Utah; two sisters, Emily Russell, Peace Valley, Missouri, and Jane Scaggs, Peace Valley, Missouri; seven grandchildren and four great grandchildren, and one on the way.
 She was preceded in death by her husband; her parents; two sisters, Idel Smith and June Major; one infant brother and one infant sister.
 She was a member of Curry Street Church of Christ, West Plains, Missouri
Local arrangements were under the direction of Carter Funeral Home, Inc., West Plains.
Memorial services will be held Saturday, February 26, 2011 at 2:00 p.m. at Barnett Cemetery, Howell County, Missouri.