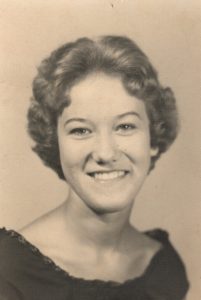 Joan Lorene Lancaster was born the daughter of Cecil "Shorty" Smith and Wilma Fraizer Smith on March 14, 1943, in Mammoth Spring, Arkansas, and died July 21, 2017, at her home near Koshkonong, Missouri, at the age of 74 years.
She was united in marriage on February 20, 1967 in Mammoth Spring, Arkansas to Jerry Lancaster.
She is survived by her husband, Jerry of the home in Koshkonong, Missouri; one daughter, Jennifer Litteken of Sullivan, Missouri; two sons, Jeff Lancaster and wife, Holly of Koshkonong, Missouri and Jackie Lancaster and wife, Kimberly of Pomona, Missouri; four granddaughters, Cecelia, Olivia, Abigail and Isabel; one brother, James Smith and wife, Carolyn of Mammoth Spring, Arkansas; several nieces; nephews; other relatives and many friends.
She was preceded in death by her parents, Cecil "Shorty" and Wilma Smith.
She was a life long member of the Mammoth Spring Church of Christ.
Joan was a dedicated homemaker and enjoyed flower gardening, cooking and was an excellent seamstress.
She will be remembered as deeply devoted to her family. She will truly be missed by all that knew her.
Graveside services for Joan Lancaster will be held Monday, July 24, 2017 at 10:00 AM at the Riverside Cemetery in Mammoth Spring, Arkansas with Ricky Ragsdale officiating.
Burial will be in Riverside Cemetery with services under the direction of Carter Funeral Home, Inc in Thayer.