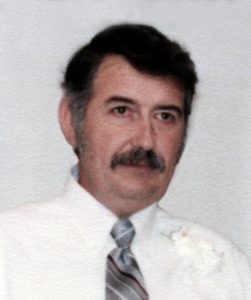 Jerry Raymond Endicott was born the son of Raymond L. Endicott and Ollie M. Dethrow-Endicott on February 26, 1938, in Wilderness, Missouri, and died March 19, 2017, at his home in Mammoth Spring, Arkansas, at the age of 79 years.
He is survived by three children, June J. Walker of Greenfield, Missouri, Sheri Mustafa and husband, Abbas of Knoxville, Tennessee, and Barry R. Endicott and wife, Nancy of Everton, Missouri; two grandchildren, Freddie Endicott and Brandon Endicott, both of Everton, Missouri; one sister, Carolyn Endicott-Martin of Thayer, Missouri; other relatives and many friends.
He was preceded in death by his father and mother, Raymond and Ollie Endicott.
Jerry was a six-year member of the National Guard.
He retired as Head Meat Packer at Hormel Packing Company after approximately twenty-five years of service.
Jerry was an outdoorsman and enjoyed fishing. He loved to garden and enjoyed being out on his farm.
He was of the Protestant faith and a devout Christian man.
He will truly be missed by his family and all who knew him
Funeral services will be held Thursday, March 23, 2017, at 2:00 PM at the Carter Funeral Home Chapel in Thayer, with Brother Wayne Hurst officiating.
The family will receive friends Thursday from 12:00 Noon until service time at the Carter Funeral Home Chapel in Thayer.
Burial will be in the Cotton Creek Cemetery near Couch, Missouri with services under the direction of Carter Funeral Home, Inc. in Thayer