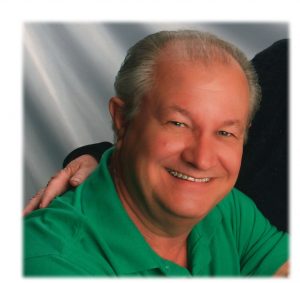 James "Jim" Thomas Jones was born the son of Lotus Rudd Jones and Evelyn Annette Parrish Jones on April 25, 1942, in Portsmouth, New Hampshire, and departed this life on November 10, 2016, at his home in Thayer, Missouri, at the age of 74 years.
He was united in marriage on June 8, 1961, in Memphis, Tennessee, to Delia Ann Montgomery.
He is survived by his wife, Delia Ann Jones of the home in Thayer, Missouri; three sons, Troy Wayne Jones, Scott Leon Jones and Eric Sean Jones; nine grandchildren, Caleb, David, Cassidy, Claire, Nathan, Brandon, Avery, Makala, and Ariana; and great granddaughter, Liliana.
He was preceded in death by his parents, Lotus and Evelyn Jones; one son, Clint Leon Jones; and two sisters, Blanche Phillis and Evelyn Loth.
Jim was a member of the Thayer Congregation of Jehovah's Witnesses. He was a Pioneer of Jehovah's Witnesses and enjoyed many hours of teaching the Bible.
He served in the United States Army for three years. He then attended college and graduated college with a bachelor's degree. Later, Jim was a Parole Agent for thirty-three years with the California Department of Corrections.
Jim loved children. He also loved animals, especially owning and riding horses. He was also an avid fisherman and continued his water activities as a scuba diver.
He will truly be missed by his family, his community and his congregation.
Memorial services for James T. Jones, age 74 of Thayer, Missouri will be held Saturday, November 19, 2016 at 3:00 PM at the Carter Funeral home Chapel in Thayer, Missouri, with Brother Isaac Brumbaugh officiating.
Private burial will be in Thayer Cemetery in Thayer, Missouri under the direction of Carter Funeral Home in Thayer.