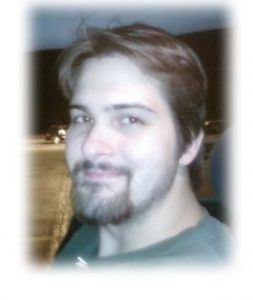 James Richard Smith, 32, passed away surrounded by family and friends on March 12, 2016 at Mercy Hospital in Springfield, Missouri.
James was born February 8, 1984. He married Tera Smith on January 1, 2011.
Being a computer and gaming couple, 010111 seemed like the perfect wedding date. James and Tera celebrated their fifth wedding anniversary this past January.
They were each other's rock. Theirs was a very uplifting and special kind of love…a true love.
James was very giving and always pushed Tera to do her best and she did the same for him. They celebrated each other's accomplishments equally.
He was working to complete his associates degree in general studies at MSU. This is something that he did not think would happen, but would have been a reality this coming May.
Their son Benjamin was born the July after their wedding. He was born premature with complications. This was a true test of their relationship but it only made them stronger. James was an
amazing father; always patient, kind, and involved. Daddy was Benjamin's best friend.
He is survived by his wife Tera Smith and son Benjamin Smith of West Plains, Missouri; his mother Christine Storlie; his stepfather Billy Short; brother Jacob Smith, and nephew Mason Smith of Batesville, Arkansas.
He is preceded in death by his maternal grandfather Richard Storlie; his paternal grandfather Jim Smith, and his father Jimmie Ray Smith, Jr.
James was an amazing husband, father, son, and friend. He will be greatly mised by all who knew and loved him.