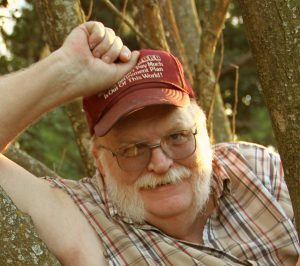 Franklin Lee Herring was born the son of Hershell Lee Herring and Leta Omega Laverty Herring on May 24, 1959, in Sumter County, South Carolina and departed this life on August 26, 2017, at his home in West Plains, Missouri, at the age of 58 years.
He was united in marriage on August 18, 1986, in Fritch, Texas to Charlene Bresee.
He is survived by his wife, Charlene Herring of the home in West Plains, Missouri; three children, Jennifer Johnson and husband, Mike of Pomona, Missouri, Adam Herring and wife, Christina Higgins of West Plains, Missouri, and Summer Babb and husband. B.J. of Charleston, Missouri; two adopted children, Crystal Herring and Johnny Blakemore, both of the State of Texas; fourteen grandchildren; one expected great grandchild; one brother, Vernon "Opie" Herring of Pampa, Texas; two sisters, Debbie Bridges of Pampa, Texas and Judy Huggins of Strafford, Texas; several nieces and nephews; other relatives and a host of friends.
He was preceded in death by his parents, Hershell and Leta Herring, and three nephews.
Mr. Herring was a faithful member of the Pennwood Baptist Church.
He was an avid outdoorsman and enjoyed deer hunting and riding motorcycles. Even though he enjoyed most outdoor activities, what he loved and cherished most was time spent with his family.
He will truly be missed by all that knew him.
Funeral services for Frank Herring will be held Tuesday, August 29, 2017 at 2:00 PM at the Carter Funeral Home Chapel in Thayer with Brother Donnie Finley officating.
The family will receive friends at the funeral home on Tuesday, August 29th from 1:00 until service time.
Burial will be in Thayer Cemetery with services under the direction of Carter Funeral Home, Inc in Thayer.