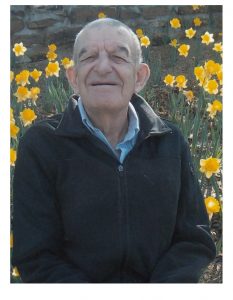 Erman E. Edmonds, son of the late Charlie Edmonds and Bertha Bartley Edmonds, was born October 3, 1935 in Dora, Missouri and died January 9, 2018 in West Plains, Missouri at the age of 82 years.
He is survived by his brother, Paul Edmonds, of West Plains, Missouri; his niece Dawn Cotter and husband Jody, Mountain Home, Arkansas; nephew Marty Mayfield and wife April, West Plains, Missouri, and several nieces and nephews.
He was preceded in death by his parents; two nephews, Darrell E. Smith and David E. Smith, both of West Plains, Missouri.
Erman lived most of his life in Kansas City, Missouri, and proudly worked in the concrete industry as a member of the Construction and General Laborer's Local Union No. 264, retiring after thirty-six years of service.
After some years of retirement, he moved to West Plains in 2009 to be closer to family. Moving back to the West Plains area, and being able to visit with family and old friends, made him very happy. Erman lived an independent life in Kansas City and in West Plains, and was able to care for himself until the last few months. He always enjoyed life and lived it to the fullest. He will be greatly missed by family and friends.
Funeral services will be held Tuesday, January 16, 2018 at 10:00 aat Carter Funeral Home, Inc., West Plains.
Visitation will be Monday, January 15, 2018 from 6:00 to 7:30 p.m. at Carter Funeral Home Chapel, West Plains.
Burial will be at Pleasant Mound Cemetery, Douglas County, Missouri, under the direction of Carter Funeral Home, Inc., West Plains.
Erman E. Edmonds