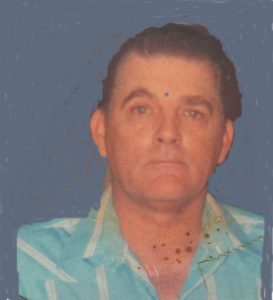 Emil Ray Simms was born the son of Amil Simms and Irene Jackson Simms, on December 23, 1939 in Thayer, Missouri and departed this life at his home in Thayer, Missouri on March 9, 2017, at the age of 77 years.
He was united in marriage to Eva Ford and to this union two children were born, Kimberly and Ronnie.
He is survived by his loving companion of thirty-eight years, Linda Smith of the home in Thayer, Missouri; one daughter, Kimberly Berry of Thayer, Missouri; one son, Ronnie Simms and wife, Michelle of Thayer, Missouri; five grandchildren, James Ashford, Donald Ashford, Shane Berry, Kacey Simms and Austyn Simms; two great grandchildren, Brooks and Brayson Johnson; other relatives and many friends.
He was preceded in death by his parents, Amil Simms and Luther and Irene Wideman, and one sister, Shirley Manes.
Ray was a Veteran, proudly serving his country in the United States Army.
He was an avid outdoorsman, and enjoyed most outdoor activities, especially, fishing and hunting. He also enjoyed making knives and looking for arrowheads.
During his working career, Ray was a lineman, working for several contract companies.
He was of the Free Will Baptist faith. He will be remembered as a loving companion, father and grandfather, and he will truly be missed by all.
Graveside services for Emil Ray Simms will be held, Sunday, March 12, 2017 at 2:00 PM at Two Mile Cemetery, near Thayer, with Brother Johnny Holesapple officiating.
The family will receive friends at the Carter Funeral Home Chapel on Sunday, from 12:00 noon until 1:30 PM.
Burial will be in Two Mile Cemetery.