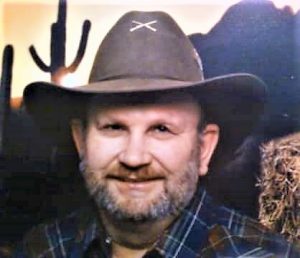 Edward Eugene Bresee was born in Chanute, Kansas, the son of Gene Bresee and Esther Johnston Bresee on May 22, 1958 and departed this life on March 6, 2019 at his home in West Plains, Missouri, at the age of 60 years.
He is survived by his siblings, Charlene Herring of West Plains, Missouri, Brian Bresee and wife, Gina, of West Plains, Missouri, and Janet Brewer of Thayer, Missouri; many nieces and nephews; other relatives; and countless friends.
He was preceded in death by his parents, Gene and Esther Bresee; one nephew, Dustin Bresee; and one brother-in-law, Frank Herring.
Edward was of the Baptist faith. He was a veteran of the United States Army, serving his country proudly for many years. He was also a truck driver, spending many dedicated years of his life on the road.
He loved to fish and hunt as often as possible. When he was younger, he loved to go dancing. His most favorite thing to do was being an uncle. He was the guy his nieces and nephews went to when they needed someone to talk to or just hang out with.
Edward will be remembered as a loving and caring brother, uncle and a friend to all. He will truly be missed by all that knew him.
Funeral arrangements will be held on Sunday, March 10, 2019 at the Carter Funeral Home Chapel at 12:00 PM with Brother Donnie Finley officiating.
Family will receive friends on Sunday, March 10, 2019 from 11:00 AM until the service time.
Interment will be held at the Thayer Cemetery with arrangements under the direction of Carter Funeral Home, Inc. in Thayer, Missouri.