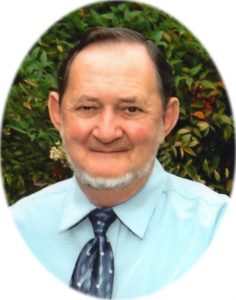 Donnie Ray Martin was born the son of Herbert Martin and Zelma (Barton) Martin on February 25, 1939, in Alton, Missouri, and departed this life on July 28, 2016, at his home in Thayer, Missouri at the age of 77 years.
He was united in marriage on October 6, 1960 in West Plains, Missouri, to Mary Higgs.
He is survived by his wife, Mary of the home in Thayer, Missouri; two daughters, Deborah Sue Madden of Springdale, Arkansas and Janey Lynn Thompson and husband, Mike of Mammoth Spring, Arkansas; one brother, Joseph Paul Martin of Overland, Missouri; one sister, Mary Lee Joslin of Alton, Missouri; four grandchildren, Amanda Gain of Grove, Oklahoma, Jon Thompson and wife, Lindsay of Twenty Nine Palms, California, Erin Winberry and husband, Kelby of Springdale, Arkansas, and Saren Demaree and husband, Derek of Dexter, Missouri; seven great grandchildren, Caden, Jackson and Jacob Gain, Xander and Cruz Thompson, Kelby(KJ) Winberry , and Dallis Claire Demaree; several nieces, nephews, other relatives and many friends.
He was preceded in death by his parents; one sister, Darliss Jean Vaughn and one infant brother, Howard Allen Martin.
Donnie Ray was a retired engineer, working for BNSF railroad for many years. He owned and operated M & M Tackle in Thayer and was a member of the Eleven Point River Angler's Association. He enjoyed fishing, buying, selling and trading and worked as a used car salesman for several years.
He was of the Protestant faith and will be remembered as a devoted husband, father, grandfather, great grandfather and a loyal friend. He will truly be missed by all.
Funeral Services for Donnie Ray Martin age 77, of Thayer, Missouri, will be held Sunday, July 31, 2016, at 2:00 PM at the Cater Funeral Home Chapel in Thayer Missouri with Brother Joby Steele and Brother Brandon Martin officiating.
The family will receive friends on Saturday evening from 6:00 to 8:00 PM at the funeral home.
In lieu of flowers contributions may be made in his memory to the Eleven Point River Angler's Association and may be left at the funeral home.