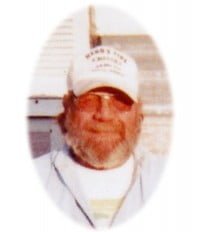 David Lynn Bowers was born the son of Marvin Bowers and Beulah Brazeal Bowers on June 4, 1953 at Peoria, Illinois and departed this life April 29, 2011 in West Plains, Missouri at the age of 57 years.
He is survived by three children, Jason Bowers and wife, Samantha of Pleasant Hill, Illinois, Melissa McHatton and husband, Bobby of Virginia, Illinois and David Bowers, Jr. and wife, Tammy of Taylorville, Illinois; five grandchildren, Jordan, Peyton, Cole, David III and Emma; two brothers, Ronald Bowers of Thayer, Missouri and Darrell Bowers of Thayer, Missouri; one sister, Debra Bumbalough of Pekin, Illinois; nieces; nephews; other relatives and many friends.
He was preceded in death by his parents, Marvin and Beulah Bowers and one brother, Gary Bowers.
David was a carpenter and worked in building construction. He was a member of the National Riflemen's Association and was of the Baptist faith.
He will be remembered as a devoted father, grandfather and brother and will truly be missed by all.
Funeral services were Monday, May 2, 2011 at 2:00 PM with Pastor Wayne Hurst officiating. Burial was in the Walker Cemetery at Thayer, Missouri with services under the direction of Carter Funeral Home, Inc. in Thayer.