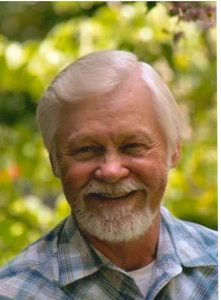 Claudie Lee Sutton, Sr. was born in West Plains, Missouri, the son of Charles Sutton and Dorothy Johnston Sutton on July 15, 1951, and died at his home in Thayer, Missouri on September16, 2018 at the age of 67.
 Claudie is survived by two daughters, Deliliah Martin of Thayer, Missouri and Tara Rhinesmith of Belgium; one son, Claudie Sutton, Jr. of Benton, Arkansas; four sisters, Marie Ratcliff of Greenfield, California, Charlene Harrison, of West Plains, Missouri, Frances Walker of Paragould, Arkansas, and Wilma Bartles of Shenandoah, Iowa; one brother, James Sutton of Shenandoah, Iowa; nine grandchildren, Erin Welch, Tommy Martin, Laken Pittman, Aslan Sutton, Astor Sutton, Aston Sutton, Andrew Jiminez, Max Rhinesmith and Alex Rhinesmith; one great grandchild, Landon Welch; several nieces and nephews; other relatives; and many friends.
He was preceded in death by his parents, Charles and Dorothy Sutton; and one sister, Elaine Welch.
Claudie was a well-known auto body repairman for most of his life. He enjoyed bowling and working on cars, however, his greatest enjoyment in life was spending time with his family.
He was of the Assembly of God faith. He was a devoted father, grandfather, friend and neighbor and will truly be missed by all.
Graveside services for Claudie Lee Sutton, Sr, will be held on Wednesday, September 19, 2018 at 11:00 AM at the Buff Cemetery, near Pomona, Missouri with Tommy Martin officiating.
The family will receive friends on Wednesday, September 19th from 9:00 AM-10:00 AM at the Carter Funeral Home Chapel in WEST PLAINS, MISSOURI.
Interment will be in Buff Cemetery near Pomona, Missouri, in Howell County. with services under the direction of Carter Funeral Home, Inc in Thayer, Missouri.