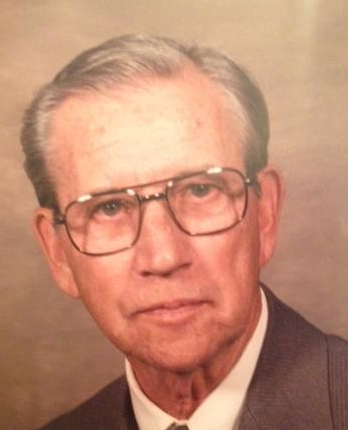 Chester Ben Harpole, 92, Orange, California, formerly of West Plains, Missouri, went home to be with the Lord on Wednesday, April 25, 2012. He was born December 10, 1919, in Myrtle, Missouri, to William J. Harpole and Sarah Birchett Harpole.
He served as a deacon in several churches, being ordained in St. Louis, Missouri, in 1952. He was a member of the Hemet Valley Baptist Church, Hement, California. He had been a longtime member of the First Baptist Church in West Plains.

Mr.Harpole played baseball for Thayer's town team, even playing the traveling All Stars. An avid gardener, he always had a beautiful garden. He was a sergeant in the CCC and loved to play golf. He also loved gospel music, and his favorite song was, "How Great Thou Art."

Mr. Harpole worked as sales managaer for Morlan Shell Ford for many years.

In addition to his parents, he was preceded in death by an infant son, Elwin Stanley Harpole; a sister, Hazel Jordan, and two brothers, Glen Harpole and Robert Harpole.

He is survived by his wife of 72 years, Maxine Dodson Harpole, of the home; a son, James Harpole and wife, Sandra, Minocqua, Wisconsin; three daughters, Kenna (Joan) Korb and husband, Bob, Orange, California, Kathryn Jones and husband, Bernie, Tustin, California, and Lyn Wood and husband, Michael, Martinsville, Virginia; eight grandchildren; twelve great grandchildren; eight great-great grandchildren, and many nieces and nephews.

A memorial service will be held on Saturday, June 16, 2012 at 10:00 a.m. at the First Baptist Church, West Plains, with burial in the Thayer Cemetery, Thayer, Missouri, under the direction of Carter Funeral Home, Inc., West Plains.