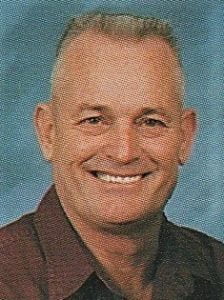 Billy Joe Underwood was born the son of Roy Underwood and Artha Storms Underwood on July 7, 1940, in Thayer, Missouri and departed this life on August 8, 2018, in Mountain Home, Arkansas, at the age of 78 years.
He was united in marriage on April 2, 1961 in Thayer, Missouri, to Joyce Crawford. She preceded him in death on October 19, 1995. He was married on June 11, 1999 in Thayer, Missouri, to Janet DuBois.
He is survived by his wife, Janet Underwood of Thayer, Missouri; three daughters, Terri Wrenfrow and husband, Dan, of Thayer, Missouri, Shiela Russell and husband, Joey, of Mammoth Spring, Arkansas, and Sonya Bateman and husband, Shane, of Phoenix, Arizona; one brother, Bob Underwood of Thayer, Missouri; six grandchildren, Candace Young, Tim Wrenfrow and wife, Allison, James Allen Russell and wife, Dasha, Tasha Wrenfrow, Troy Bateman and Kyle Bateman; three great grandchildren, Callie Jo Young, Cody Young and Max Russell; many nieces, nephews, other relatives and many friends.
He was preceded in death by his parents, Roy and Artha Underwood; his first wife, Joyce Crawford; one sister, Rita Cochran; and one stepson, Eric Kornegay.
Billy was a Christian and member of the Moko Church of Christ in Moko, Arkansas. He faithfully and actively attended and always enjoyed being apart of his church family.
Billy was a hardworking farmer and employed by a local gas company, retiring after many years of dedicated service.
He was a devoted family man and his family always came first in his life. Billy was loved by his family and will be missed by all who knew him.
Funeral Services for Billy Joe Underwood will be held Saturday, August 11, 2018 at 11:00 AM in the Carter Funeral Home chapel in Thayer with Brother Richard Robinson officiating.
The family will receive friends at the funeral home on Saturday from 10:00 AM until service time.
Burial will be in the Thayer Cemetery with services under the direction of Carter Funeral Home in Thayer.
In lieu of flowers, contributions in his memory may be made to Gideon International.