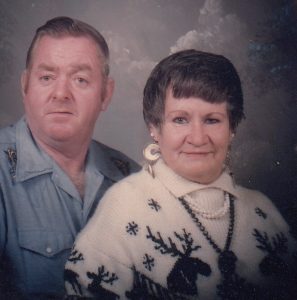 Alene Mefford, daughter of the late Albert Mefford and Vera Sewell Mefford, was born November 13, 1943 in Thayer, Missouri and died December 4, 2016 in Salem, Arkansas at the age of 73 years.
She is survived by three children, Telesa Peek and husband Randy, West Plains, Missouri; Bob Johnson and wife Racquel, Mountain Home, Arkansas, and Connie Cunningham, Mountain Home, Arkansas; one brother, Amon Mefford and wife Carolyn, West Plains, Missouri; three sisters, Joan Bunch, West Plains, Missouri, Judy Henson, West Plains, Missouri, and Shirley McCutchen and husband Mike, Thayer, Missouri; six grandchildren, Talesa Stroud, Travis Copas, Charlie Copas, all three of Springfield, Missouri; Andrea Johnson and Randy Johnson, both of Mountain Home, Arkansas; Cassie Campbell and husband Nathan, Compton, Arkansas; Theresa Crotts and Charlie Crotts, both of Elizabeth, Arkansas; numerous great grandchildren, and several nieces and nephews.
She was preceded in death by her parents; one son, Randy Johnson and one sister, Alice Collins, and her partner of twenty-eight years, Lloyd Bud Willis.
She was of the Baptist faith.
Funeral service will be held on Friday, December 9, 2016 at 2:00 p.m. at the Carter Funeral Home Chapel in West Plains, Missouri.
Visitation will be held on the same day of service from 1:00 to right before the service at 2:00 p.m.
Burial will be in Howell Memorial Park Cemetery, Howell County, Missouri, under the direction of Carter Funeral Home, Inc.