A dear Mother is in the Presence of the LORD. Lena Marguerite Hall Quinn, 94, was born in Eden, Idaho on December 16, 1917. She departed from this life on December 16, 2011.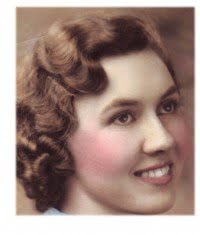 She is survived by her son, Frank M. Quinn, wife, Carrell, grandsons, Jacob and Anthony; one daughter, Sharlene L. Lankford, husband, Ben, granddaughter, Laura, husband, Jim, grandson, Nathan, and by two great grandsons, Adian and Josiah.
Graveside services will be held Monday, December 19, 2011 at 10:00 a.m. at Howell Valley Cemetery, Howell County, Missouri, under the direction of Carter Funeral Home, Inc., West Plains.