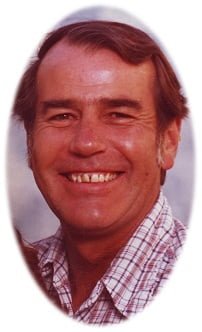 Dewain Leroy Palmer passed away Thursday, January 20, 2011 at his farm home of many years after a long illness.
He was born on August 21, 1937 in Middleton, Texas. His parents were Eunice and Elbert Palmer.
He was united in Holy matrimony to the love of his life, Carolyn Sue Crowell on December 22, 1957, in Tehachapi, California, where they were involved in the family grocery business before relocating to West Plains, Missouri in 1966.
He was preceded in death by both parents and his wife, Sue.
He is survived by his son, Michael Palmer and wife, Shirley of West Plains, a daughter, JoDee Ramseur and husband, Kirt of West Plains, and a daughter, Donna Johnson and husband, Stanley of Wyandotte, Oklahoma. He had nine grandchildren and five great grandchildren.
He was a member of the Curry Street Church of Christ. His greatest joy was time spent with his children and grandchildren. His kind and gentle spirit will be missed by all who knew him.
Services will be held at Carter Funeral Home Chapel, West Plains.
Memorial contributions may be made to the American Cancer Society and can be left at the funeral home.