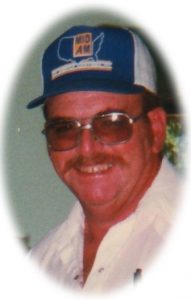 Robert Lee Caldwell was born the son of Roy Lee Caldwell and Amy (Thompson) Caldwell on May 25, 1947, in Couch, Missouri, and died June 2, 2016, at his home in Lanton, Missouri, at the age of 69 years.
He was united in marriage on June 11, 1966, at Alton, Missouri, to Marie Clapp.
He is survived by his wife, Marie Caldwell of the home in Lanton, Missouri; one daughter, Michelle Parrish and husband, Chad of Koshkonong, Missouri; two sons, Rusty Lee Caldwell and fiancee, Chastity of Koshkonong, Missouri and Ryan Caldwell and wife, Devon of Grubville, Missouri; six grandchildren; two great grandchildren and a host of other relatives and many friends.
He was preceded in death by his parents; one brother, James Caldwell; and one sister, Ginger Ann Neal.
As many will remember, Robert enjoyed hard work. He was a dairy farmer for many years.  Later, he, along with his wife, Marie, owned and operated Lanton Crossroad Convenience store in Lanton, Missouri.  He enjoyed his family, especially spending time with his grandkids. Robert was as avid reader and enjoyed attending auctions.
He will truly be missed by his family, friends and neighbors.
Graveside were held, Monday, June 6, 2016 at 2:00 PM at the State Line Cemetery, Moko, Arkansas with Brother Jason Roberts officiating.