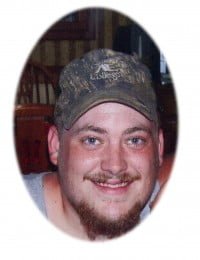 Philip C. Waterhouse II was born the son of Philip C. Waterhouse I and Glenda Erzinger Waterhouse Ealy on July 3, 1990 in Springfield, Missouri and departed this life on July 7, 2011 at his home in Thayer, Missouri at the age of 21 years.
He was united in marriage on September 10, 2009 in West Plains, Missouri to Paige Olson.
He is survived by his wife, Paige Waterhouse of the home in Thayer, Missouri; his father, Philip Waterhouse I of Branson, Missouri; his mother, Glenda Ealy of Thayer, Missouri; his step-father, Ron Smoot of Thayer, Missouri; one sister, Samantha Lynch of Independence, Oregon; one brother, Michael Lynch of Monmouth, Oregon; several aunts, uncles, other relatives and many friends.
He was preceded in death by his grandmother, Violet Bernice Erzinger; great grandmother, Maye Thornton and uncle, Gary Cloud Davidson.
Philip was a Certified Nurses Aide formerly employed at Brooke Haven in West Plains, Missouri.
He was an avid outdoorsman. Philip enjoyed hunting, fishing, his dogs, Lexi and Socks and was known as having a heart as big as the outdoors. He will be remembered for his radiant smile, pleasant personality, love for his family and always eager to help those in need.
He was of the Baptist faith, a loving and devoted husband, son, brother and a loyal friend. He will truly be missed by all who knew and loved him.
Funeral services will be Sunday, July 10, 2011 at 2:00 PM at the Carter Funeral Home Chapel in Thayer, Missouri.  The family will receive friends Saturday, July 9th from 6:00 to 8:00 PM at the funeral home.  Burial will be in the Riverside Cemetery at Mammoth Spring, Arkansas with services under the direction of Carter Funeral Home, Inc. in Thayer.