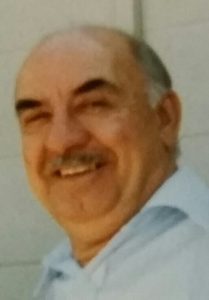 Funeral services for Milton Frank Geissinger, 91, Dora, Missouri, will be held at 2:00 p.m., Saturday, October 15, 2016, at the Carter Funeral Home Chapel with Pastor Richard Martin officiating, under the direction of Carter Funeral Home, West Plains.
He was born the son of the late Milton Ross Geissinger and Marie Josephine Fries Geissinger, on December 21, 1924 in Bellevue, Pennsylvania and died October 12, 2016 in West Plains, Missouri.
He was united in marriage to Jean Brown, who preceded him in death. He later was united in marriage February 14, 1969 in West Covina, California to Marcella Labrousse.
He is survived by his wife, Marcella Labrousse Geissinger, of the home, Dora, Missouri; four children, Linda Ann Geissinger, Redlands, California, Carol Ann Geissinger, Redlands, California, Nancy Christiansen and husband Gary, Beaumont, California, and Milton Russell Geissinger and wife, Jeannie, Dora, Missouri; three sisters, Ann Fader, state of California, Lenore Piper, Kingman, Arizona, and Lee Stanionis and husband Roger, state of California, and one brother Russell Geissinger and wife Annie, state of California; eight grandchildren; eleven great grandchildren; one great great grandchild, and several nieces and nephews.
He was preceded in death by his parents; his first wife and one brother, Paul Geissinger.
Mr. Geissinger was in the Army Air Corp during WWII stationed in Ipswich, England returning in 1945 after the war. He then worked in the Operating Engineers Union in construction for many decades retiring from West Covina, CA in 1979 and moved to Howell County where he resided enjoying hunting and fishing. He was also a pastor and minister volunteering and ministering in the jails, rest homes, and any other place where he was needed. He loved to help others and really enjoyed life to its fullest.
Burial will be in Sweeton Pond Cemetery, Ozark County, Missouri, under the direction of Carter Funeral Home, Inc., West Plains.
Military rites will be perfomed by the West Plains Honor Guard and the Missouri Funeral Honors Program.