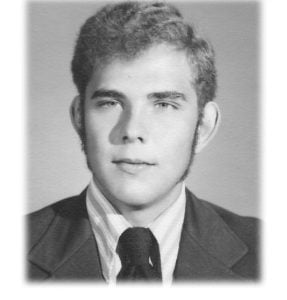 Larry Gene Lewis was born the son of Lem W. Lewis and Joyce (Smith) Lewis on June 8, 1955, in Mammoth Spring, Arkansas, and departed this life on December 21, 2016, in Tomah, Wisconsin, at the age of 61 years.
He was united in marriage to Kay Manes and to that union, one son was born.
He is survived by one son, Brent Lewis; one sister, Hasseltine Coats and husband, Warren; one brother-in-law, Lyle Bishop; two step-sisters, Carol Cowen McCord and Marion Cowen; several nieces, nephews, great nieces and great nephews; other relatives; and a host of friends.
He was preceded in death by his parents, Lem and Joyce Lewis; his stepfather, Erwin Cowen; one sister, Arlene Bishop; one step-brother, Hurley Cowen; one step-sister, Jackie Cowen Martin; and one aunt, Velva Buchanan, and uncle, Orville Buchanan.
He was a Christian and baptized into the Church of Christ.
Larry spent six years in the United States Marine Corp, two of which were hazardous duty service.
After leaving the Marines, Larry worked in commercial construction, working on high skyscrapers.
Larry had an adventurous nature. He loved reading, especially history. He also was interested in hunting and guns. He liked training and riding horses. One of his favorite activities was watching movies.
He will truly be missed by his family and many friends.
Funeral services for Larry Lewis will be held on Thursday, December 29, 2016 at 2:00 PM at the Carter Funeral Home Chapel in Thayer, Missouri with Erman Croney officiating.
Burial will be in Riverside Cemetery in Mammoth Spring, Arkansas with services under the direction of Carter Funeral Home in Thayer.