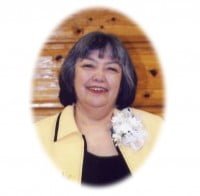 Jo Kathryn (JoKay) Wilkerson Smith, daughter of Charles "Buster" and Irene Smith Wilkerson, was born on June 20, 1944 in Couch, Missouri.
She is survived by her husband of 42 years, Jerry Smith of Mammoth Spring, Arkansas; sisters Rebecca (Becky) Haney and husband Jack of Mammoth Spring, Arkansas and Suzanne Callahan and husband Jack of Jonesboro, Arkansas. She also leaves to mourn her passing, nieces Dawn Haney Purdom and husband Joe of Yellville, Arkansas and Morgan Haney of Springfield, Missouri; nephews, Matt Wilkerson and wife Jennifer of Troy, Ohio, Paul-Michael Wilkerson of Mammoth Spring, Arkansas and Bjorn Wilkerson of Springfield, Missouri along with Chase and Carter Callahan of Jonesboro, Arkansas. JoKay is also survived by great-nieces and nephews, Haydn, Ellie and Trent Purdom of Yellville, Arkansas and William, Cameron and Taylor Wilkerson of Troy, Ohio.
She was preceded in death by her parents, Charles "Buster" and Irene Wilkerson and her brother, Charles Michael (Mike) Wilkerson.
Mrs. Smith was a 1962 graduate and valedictorian of Couch High School. She graduated from Southwest Missouri State (MSU) in 1966 with a BSE in English and Library Science. While at SMS she served as President of Alpha Sigma Alpha social sorority. Mrs. Smith earned a Master's in English from Arkansas State University.
A life-long educator, Mrs. Smith taught English in both the Couch and Thayer Missouri School Systems. After her marriage to Jerry, JoKay taught in the Mammoth Spring School District. Mrs. Smith spent 42 years educating, loving and nurturing thousands of children. After her retirement she accepted a teaching position with Ozarka College, teaching her final class on the evening of her passing, exactly as she would have wanted.
Mrs. Smith was an avid reader. She was a lover of books, ideas and the art of literature. She served on both Fulton County and Regional Library Boards. JoKay loved music and was an outstanding pianist. Many piano students studied under her musical direction. JoKay and Jerry recently became fond of bluegrass music spending numerous weekends and evenings hosting impromptu musicals. They also enjoyed frequenting Mountain View, Arkansas to enjoy the live bluegrass music they both loved.
A life-long Democrat, Mrs. Smith served on both the Fulton County and Arkansas State Democratic Committees. She supported and campaigned for numerous candidates whom she believed fought for education and the future of our children. JoKay also served on the Mammoth Spring Fish Hatchery Board, the George D. Hay Foundation and was an active member of the Ozarka College Board Foundation.
She attended the Pilot Church of Christ for the past 42 years. JoKay will be fondly remembered for her sweet spirit, her willingness to serve her community and her beautiful smile. She will never be forgotten and will live in the hearts of those who loved her forever.
Funeral services will be Saturday, November 26, 2011 at 2:00 PM in the Mammoth Spring High School Gymnasium. The family will receive friends on Friday from 6 to 9 PM in the Carter Funeral Home Chapel at Thayer. Burial will be in the Thayer Cemetery with services under the direction of Carter Funeral Home, Inc. in Thayer. 
In lieu of flowers, contributions may be made in her memory to Ozarka College Mammoth Spring Campus Building Fund.  Contributions may be mailed to Ozarka College, P.O. Box 10, Melbourne, AR 72556.
Carter Funeral Home in Thayer will be open Thursday, November 24th from 10:00 AM until 3:00 PM.