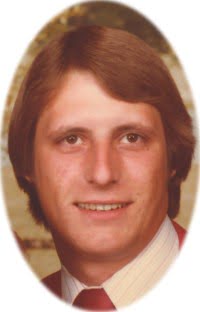 Gary David Garrison, was born the son of Oba Garrison Jr.and Rosemary Garrison on July 5, 1956, in Kansas City , Missouri, and departed this life May 25, 2016, in Thayer, Missouri at the age of 59 years.
He was united in marriage to Dianna Williams, and to this union, one child was born, Jennifer Lynne Garrison.
He is survived by his mother, Rosemary Garrison Mainprize and step-father, George A. Mainprize; one daughter, Jennifer Lynne Garrison of Kansas City, Missouri; one grandson, Wyatt Schreiber; one brother, Larry Dale Garrison, and several nieces, nephews, other relatives and many friends.
He was preceded in death by his father, Oba Garrison Jr.
Gary attended Thayer High School and completed 12 grades. He was employed as a truck driver for many years and worked as a pilot escort driver with Paul Mueller Company for the last several years.
Gary enjoyed hunting, fishing and traveling around the country as a truck driver. Gary also loved to play golf.
He will be remembered by his family and friends as a kind and caring person. He will truly be missed by all.
Funeral Services for Gary David Garrison, age 59, of Thayer, Missouri will be held Saturday, May 28, 2016, at 2:00 PM at the Carter Funeral Home Chapel in Thayer Missouri with Brother Joe Garrison and Jeff Taylor officiation.
Visitation will be from 1:00 PM until service time
Burial will be in the Thayer Cemetery, with services under the direction of Carter Funeral Home, inc. Thayer.