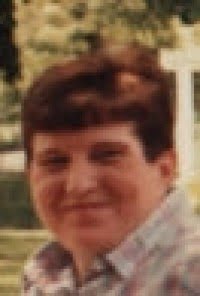 Frances C. Trunk, 72, West Plains, formerly of Peoria, Illinois, died May 12, 2012 at National Health Care, West Plains.
She was born the daughter of the late Leland Hatten and Irene Tisdale Hatten, on January 3, 1940 in Sierra County, California, and died May 5, 2012 in West Plains, Missouri.
She was united in marriage March 7, 1965 in Peoria, Illinois to Edward Raymond Trunk, who preceded her in death March 30, 2003.
She is survived by four brothers, Leland Hatten, his wife, Rosalee, and Ernest Hatten, wife, Donna, both of East Peoria, Illinois, Robert Hatten, Kansas City, Missouri, and Charles Hatten, Spring Branch, Texas; one sister, Patsy Jones, South, Roxana, Illinois.
She was preceded in death by her husband and her parents.
She was a graduate of Limestone Township High School in Bartonville, Illinois.
Local arrangements were under the direction of Carter Funeral Home, Inc., West Plains. Online condolences may be made at: carterfuneralhomeinc.com.